Certified quality from Austria
We are continuously striving for improvement. And this is why external monitoring audits are also carried out on a regular basis in order to guarantee that our customers will receive only the highest product quality. Through our regular checks and our valid certifications, we raise the bar with tested top quality from Austria. Made by Berolan.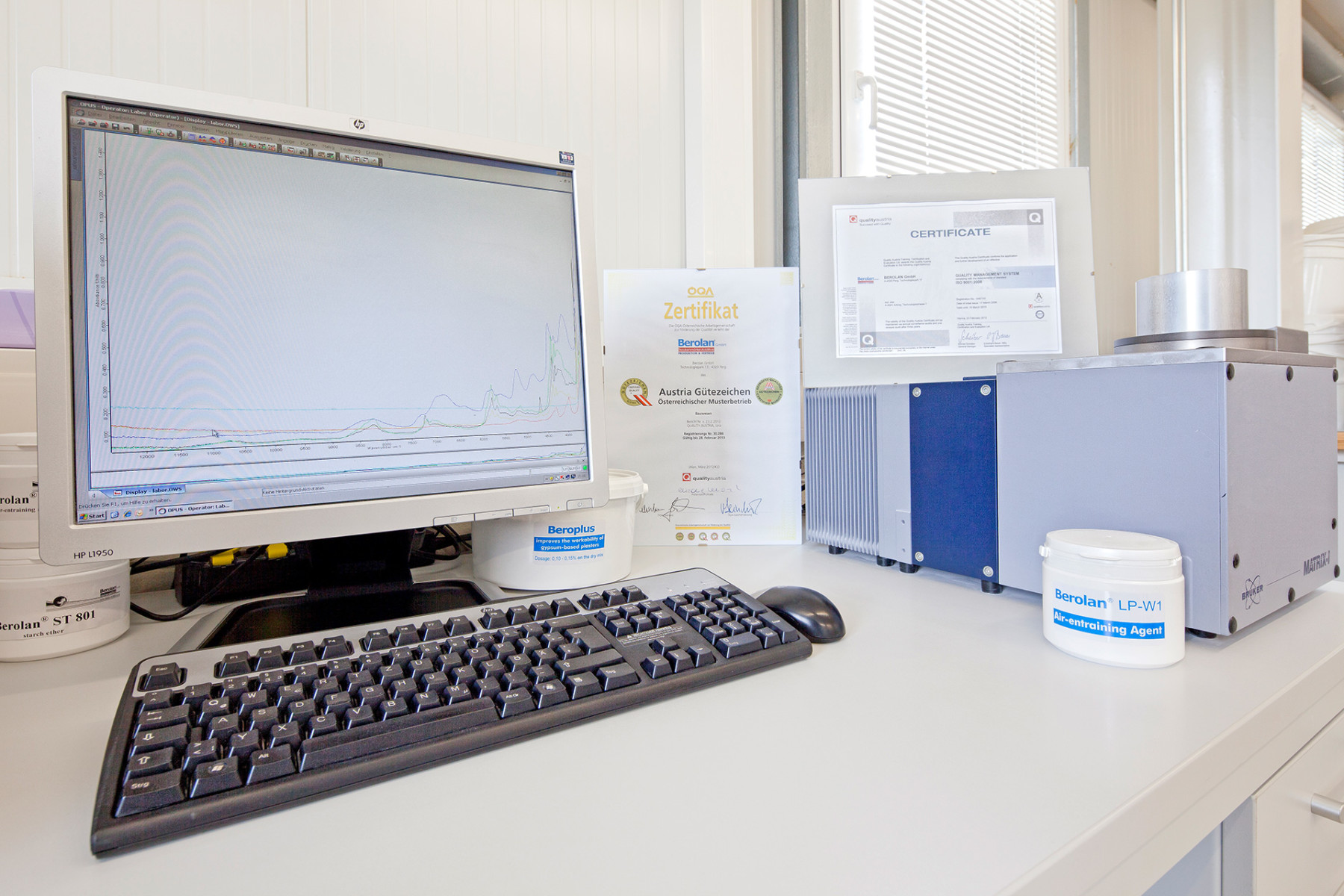 NIR spectrometer
Using an NIR spectrometer, we check – within a short analysis time – the respective raw materials prior to each mixing operation for their compliance with formulation specifications. In addition, we carry out conventional tests of consistency, fresh mortar density and air content in connection with the use of our air-entraining agents.